Vajraloka Buddhist Meditation Centre (founded in 1979) is one of the foremost meditation retreat centres in the UK. The focus at Vajraloka is  the practice and teaching of meditation, with the aim of awakening to the true nature of things, the ultimate goal of Buddhism.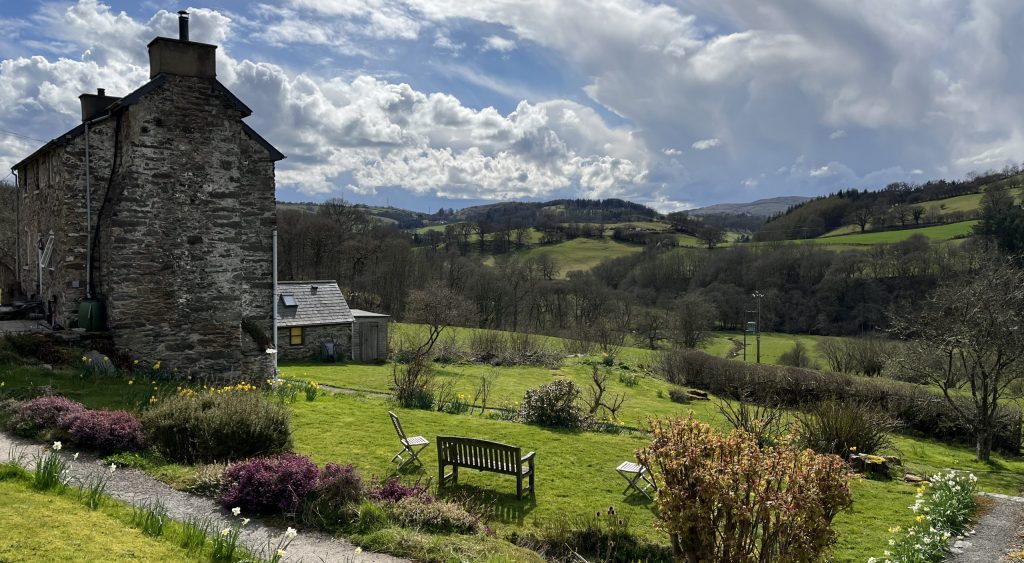 If you are looking for a meditation retreat in supportive conditions, take a look at our programme. To see what some of our guests have to say about Vajraloka, please visit our comments page.
Situated beautifully amidst the gently rolling hills of North Wales, Vajraloka has now been running retreats for over 30 years.
The retreat centre is run by a team of Buddhist practitioners, each with many years experience of meditation, and of running Buddhist meditation retreats.
Our travel page will give you full instructions on how to find us as well as a map showing our location.