Following the recent installation of 14 solar panels on the roof of our community house, Vajraloka is now generating its own electricity. Whilst the 3.5kW solar project, will not meet all our electricity needs, it will make a significant contribution. On more sunny days, it will feed any excess electricity into the national grid, and therefore help  power neighbouring homes in the valley!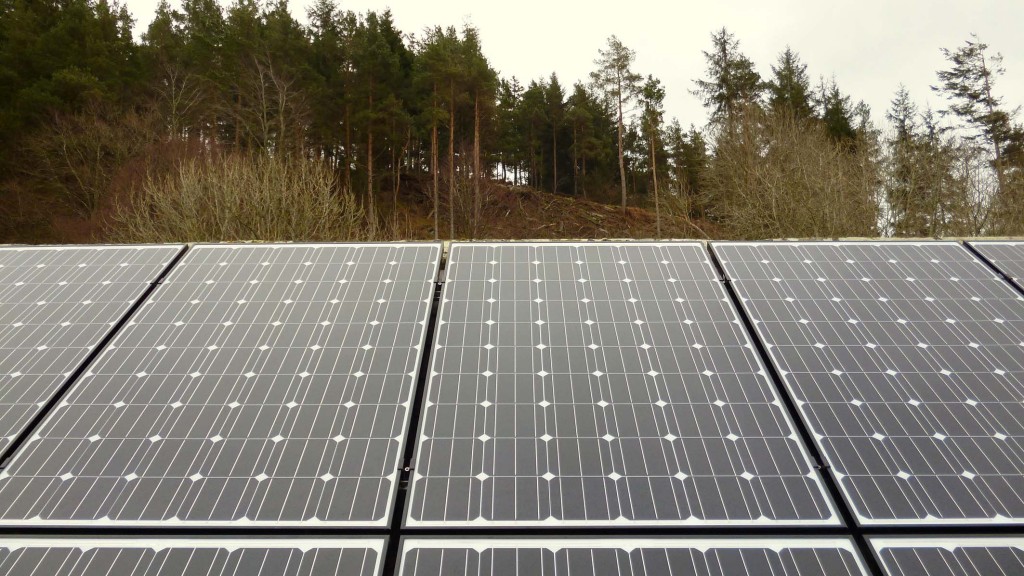 We made the £10,000 investment in the panels to reduce our carbon footprint and to benefit from current  government subsidies – which make it a viable investment. The panels are expected to continue farming energy from the sun for at least the next 25 years. Whilst the panels generate more energy with clear skies and sun, they also function at a lower level with just daylight. So even during heavily overcast days (not unheard of here) we will benefit from the panels.
Earlier this week we also replaced the old drafty wooden framed windows in the retreat centre dining room and kitchen, with modern double glazed units. It is hoped these will reduce heating costs well as bring more light into the spaces.
Hopefully the new solar panels and double glazing will be the first steps in a much bigger vision to dramatically reduce Vajraloka's carbon footprint, and thus play our part in responding to the global challenge of Climate change. Last year a comprehensive green audit of our energy use came out with a number of recommendations which we are now trying to prioritise.  One key challenge ahead will be replacing our  gas (LPG) based system of heating with a more environmentally sustainable alternative, such as wood chip burners.
If you have any skills or knowledge  in this area do get in touch. We would also welcome any offers of financial support, as the initial start up capital costs tend to be high.